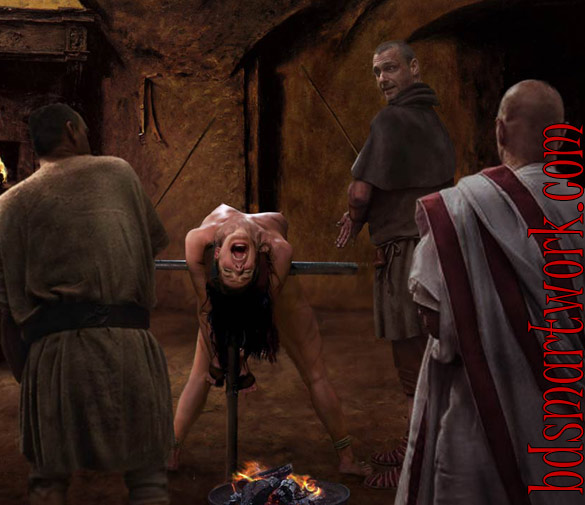 The Sulla twins were the daughters of Sulla, the last King of Rome and a tyrant beyond measure. Their father was dead now though, thrown from the Tarpeian Rock, and they were no longer untouchable. In fact, they were VERY touchable.
"That's it girl, suck on the head real nice, or you'll end up like your sister over there." One of the men said, gently guiding the girl's warm mouth on his rigid cock.
Laurenia winced as the acidic taste of piss and filth assaulted her tongue, but she resisted the urge to pull off the invading member. She could hear sister, Horatia, screaming over the sounds of the wet, hard fucking she was getting.
"STOPPPP! I DEMAND YOU STOPPPP!" Horatia screamed in rage as the man's cock drove deeper and deeper into her tight pussy, her juices dripping down her trembling thighs. She'd had sex before of course, she'd had many men in her day, but they were her playthings! NOT the other way around! They couldn't do this!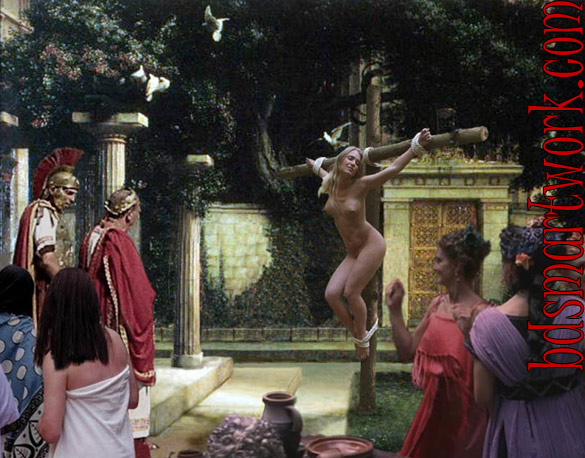 Laurenia held her hand over her mouth, trying to muffle her own cries as she listened to her sister screaming in the next room. She had no idea what they were doing to her, but all sorts of noises were coming from inside: the welt slap of leather on flesh, strange hissing sounds, and the clang of metal. She wanted to rush to her sister's side, but at the moment she was trapped under the heavy, heaving body of one of their captors. His stout, thick cock was buried in her virginal ass, blood trickling down her thighs as she struggled not to scream.
"You have a fine ass, daughter of Sulla. I have a horse at home would love to mount a bitch like you. Can you imagine that? A thick horse cock stretching open your holes? You'd never shit right again!" The man whispered hoarsely in her ear. "On the bright side, birth a child wouldn't be a problem for you! HAHAH!"