Various devices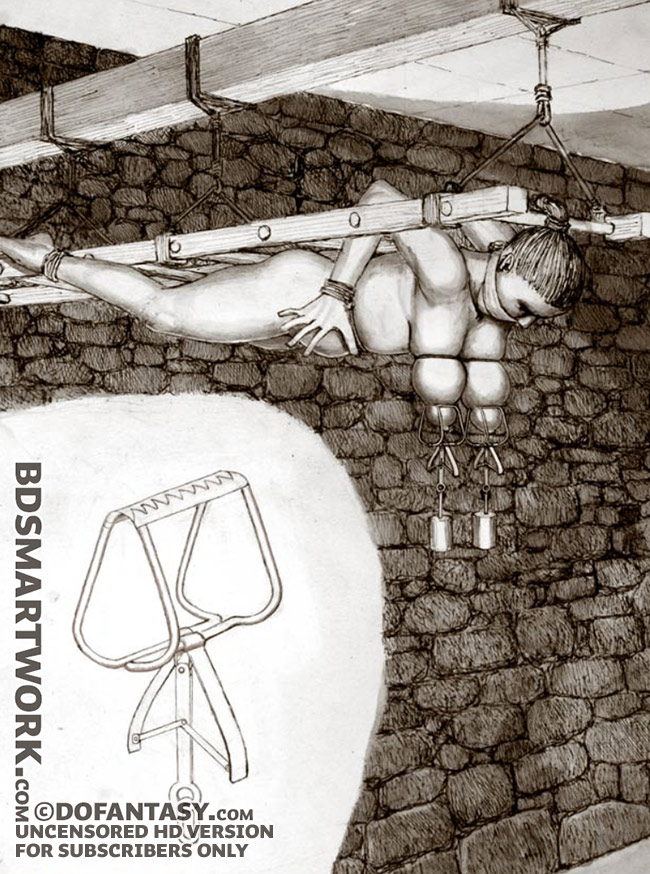 Cutie Chelsea screamed her lungs out when the ridged teeth of the clamps bit down hard on her nipples, waking her from her chloroform dreamland, but the cloth gag covering her mouth, and her soiled, dirty panties shoved inside her scream hole, rendered her shrieks into mere mewls of despair. The poor, confused little bimbo looked around, wide eyed, at the cold, stone prison walls surrounding her, and she could feel the chill waft stroke her naked, shivering body.
"Wakey wakey princess!" the guards said, laughing as they welcomed confused Chelsea to her new home. "Your family didn't like you burning through the family fortune, so they decided to send you on a PERMANENT vacation! You're no rich bitch anymore! Now you're just a whore to be used for our fun and pleasure! But first, you have to be trained… and taught what happens to naughty, little tarts who don't obey their betters!"
Chelsea watched with tear filled eyes as the guards brought out a set of heavy weights. "These will pull those nice, juicy tits away from your body… it's very simple…" The guard placed the weight on Chelsea's tit, and she screamed a muffled scream into her gag as the pain in her tit increased a thousandfold! "We just keep adding weights and see how far we can stretch those knockers! Maybe we'll rip them off if we add enough! Wouldn't that be fun?" The guards laughed at Chelsea's distress as she shook her head wildly, tears and sweat flecking away from her pretty, made up face.