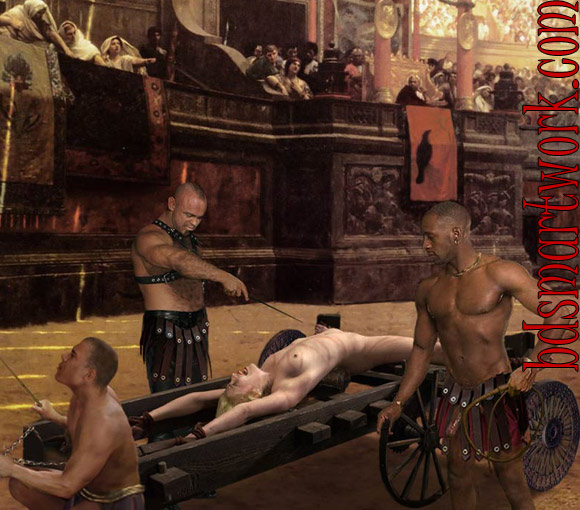 Imperial Rome, the mightiest, the most decadent Empire in history. A place where a man with unbridled ambition can sate his craving for domination and glut his desires as he desires. A place where a woman from barbarian Britannia is nothing more than a plaything, a fuck-tool to sate the lust of the men who have already conquered the world.
Two thousand miles from Rome, the legions rest after the battle of Viroconium. Now that Boudicca has been defeated, the revenge of the legions will be savage. Just one daughter of the Iceni queen remains and now Suetonius will return her to Rome for Nero's pleasure.
"Teach her to respect Rome," orders the victorious general. "Take her, whip and use her every day! Show her that the Romans know how to fuck their bitches until they beg for Roman cocks to fill all of their holes!"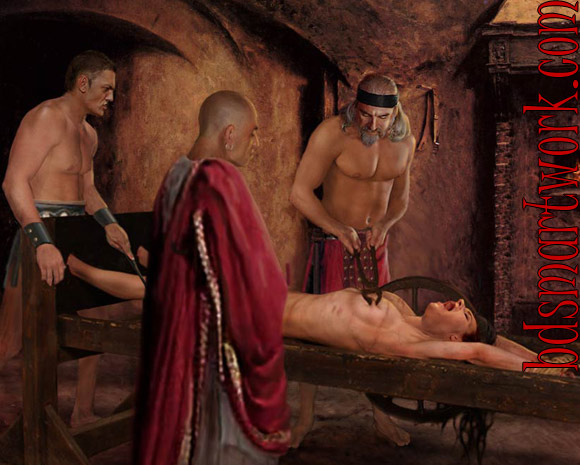 "Now there is no escape from your fate, bitch," says her lord and owner. "How dare you shame me before the Emperor? I have decided that you are to be reduced to the lowest of the low. Fuck-toy, slave to my slaves, you will be the reward for all of my slaves when they need a hole to screw."
She feels the pincers close on her tender flesh and screams as the branding iron kisses the bruised skin of her thighs to leave her owner's mark where every cock will pass on its way to her helpless cunt.