Hanging women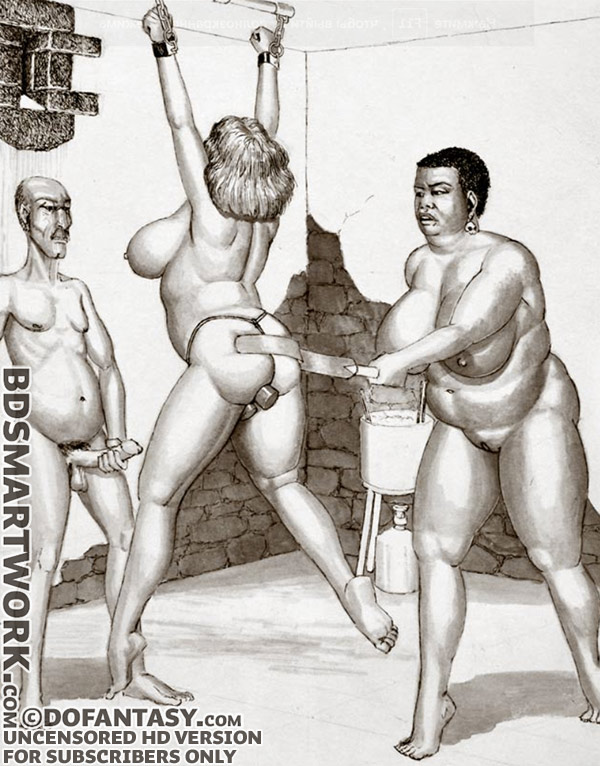 When his wife died he realized he wasn't getting any younger and he realized that he hadn't fucked as many women as he would have liked. He decided to retire and make up for lost time. He couldn't see much hope of action in his small suburban town, so he moved to the Caribbean, where he established a relationship with a local woman. He liked the color of her skin and he liked the way she shouted when he fucked her.
Time passed and they developed a common interest in bondage and acts of domination and submission. Doctor Ridley wanted to try a trio too.
"I don't want prostitutes," he explained, "but if you can bring me women, your friends maybe, I'll pay them."
Times were hard on the island and it wasn't difficult for the woman to persuade her friends to participate. This was his first time with one of them.
Ridley was very happy with her. He put a plastic dildo in her ass and another one in her cunt. She had good buttocks for flogging. They were firm and noisy when you slapped them…
THWAAACK!
"AAAAAAAAAAAAAAAAAAGHHHHHHHHHHHHHHHHH!!!"
Suddenly he let go of his cock and grabbed a handful of her cunt lips. Her face screwed up as he pressed her lips between his thumb and his fingers, rolling them around, trapping her clitoris and masturbating her through her own lips…
"OH! GASP! OOOOOOOOOOOOOOOOOOOOOOOOOOOH!!!"