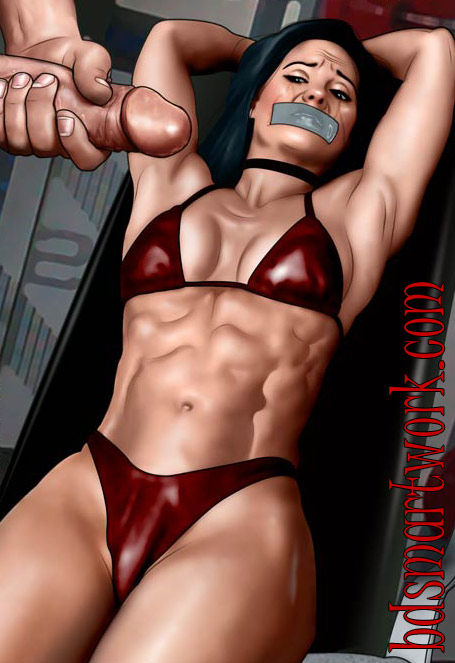 When a girl's chosen to become a helpless set of holes to fuck and abuse, it's usually because they already fit the standard of beauty of their abductors or buyers. She's blonde, tall, with huge tits. Or a short red head with a flat chest. Whatever the client wants. Of course sometimes clients want girls with… unique body types. Or perhaps they want a girl they know, but who might not be in the best of shape.
That's when they call the Coachers. They're brutal, efficient trainers who don't care about the girl's health or comfort. Their captives suffer through tortuous exercise programs that push the limits of human endurance. The only pain worse than the whipping and spanking they endure, is the pain of exercising through muscle pulls and broken bones. The girls exercise for hours on end, eat strict diets that leave them constantly hungry and pumped full of steroids and stimulants to keep them working through their exhaustion. The only time they get a break from all the physical training is when they're being sexually trained, fucking and sucking while under the lash of their coach.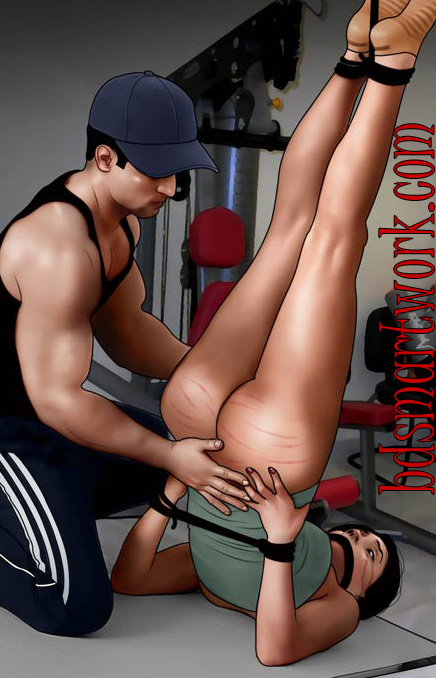 Mallory had been a heavyset girl, tipping the scales at 250 while only standing at 5'6, but she was also the smartest and wittiest girl at her university. That was fine until she reported her classmate for cheating who was also the richest guy at school, Maxwell Slavendale. Maxwell's dad had to give the university a very generous multimillion dollar grant in order to keep Maxwell from being expelled. That wasn't enough for Maxwell though, he wanted that tattling cow to suffer… and if she was going to spend the rest of her life as his sex slave, then she might as well look the part.
"MMMRRGGHHHH!" Mallory screamed behind her gag as the cane left another burning welt on her tender ass. "NNRRGGGHHH!"
"Shut up and take it you dumb, useless cunt!" Coach Banger said, slashing the cane across her quivering cheeks. Mallory's once fat ass was now taut and firm after three months of intense exercise and near starvation, and her fine ass was now covered in bright red welts. She'd been struggling to hold her legs up over her head, a stretching exercise that Banger knew would improve flexibility and her ability to endure the repeated, pussy punishing fuck sessions she'd have to endure from her buyer. Banger was now giving her proper motivation.