Lennox house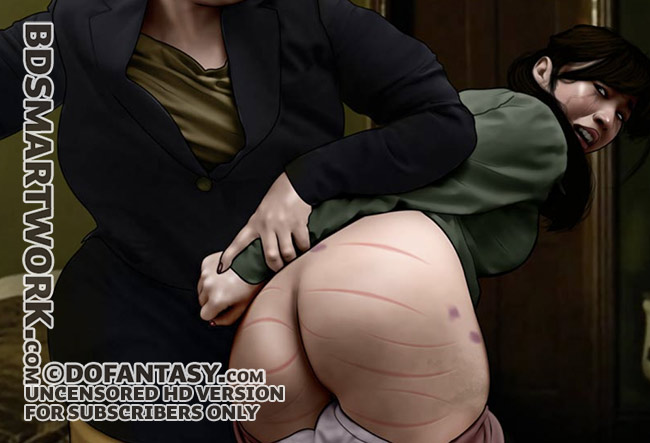 The guard sat on the bed. It was the first part of the obedience test. "The Major will be here soon," she said. "While you're waiting you can finger yourself. Put your hand in your pants and play with your clitoris."
The guard watched as Ángela slid her hand into her panties and used the hard ball of her hand, just below the thumb, to move her cunt lips around and press on her clitoris.
The Major came in and watched. She sent the guard away and lowered her zipper.
"Put your fingers in my cunt!"
Ángela obeyed.
"Tell me you like women!"
"No! I'm not a lesbian!"
The Major smiled and let Ángela masturbate her to a soft, slow orgasm…
"GASP! OOOOOOH! Drink my cunt juice!" she ordered. A look of disgust came over Ángela's face, but she pulled down the Major's pants and licked her.
The Major picked up a bamboo cane.
"Turn round, bitch! Uncover your buttocks! Put your hands behind your back!"
"NOOOOO!!! Don't cane me, please! I did what you said!"
"Next time I ask you if you like women, you say YES!"
THWAAAACK! THWAAACK! THWAAAAACK!
"DON'T HIT ME, PLEEEEASE!
AAAAAAAAAAAGHHHHHHHHHHHHHHHHHHHHHHHHHHHHH!!!"