Anal pics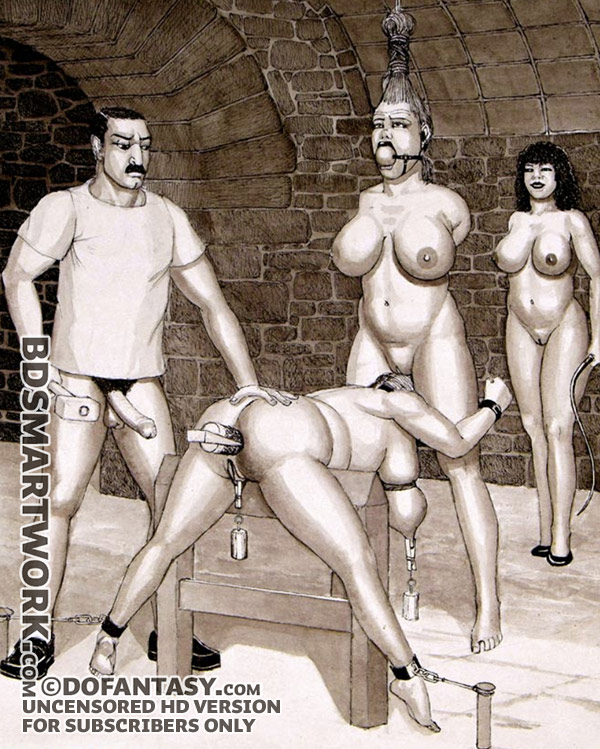 The girl lifted her head and rubbed it over the girl's sex lips. The girl gasped and a minute or two later she began to sway from side to side, as much as the rope on her hair would let her.
Jenny stood behind her with a short rawhide whip and brought it down hard onto her buttocks…
SWIIISH! SWIIIIIISH!
"MMMM! MMMMMGGGGGGGGGGGGGGGGGGGGGG!!!"
Jenny stepped round to the front and ran her fingers over the girl's nipples until they became wrinkled, erect and tubular.
"An erect nipple makes a better target for the whip!" Jenny said.
"Give her six on each tit!" Ronny said.
SWIIISH!
SLAAP!
"MMMMMMMMMMMMMMMMMMMMMM!!!"
The whip bit deep into the girl's breasts, criss-crossing them with red and purple welts.
Then Ronny spoke to his girl…
"Lift your face now and lick her cunt! Make it wet and noisy! I wanna hear you sucking on her!"
The girl obeyed, noisily. The standing girl gasped and began making her sex noises. The tongue on her clitoris got through to her and she pressed herself onto it.
Jenny smiled at Ronny.
"I wanna hold your dick," Jenny said.
"I wanna wet my fingers in you," Ronny said.