Hanging women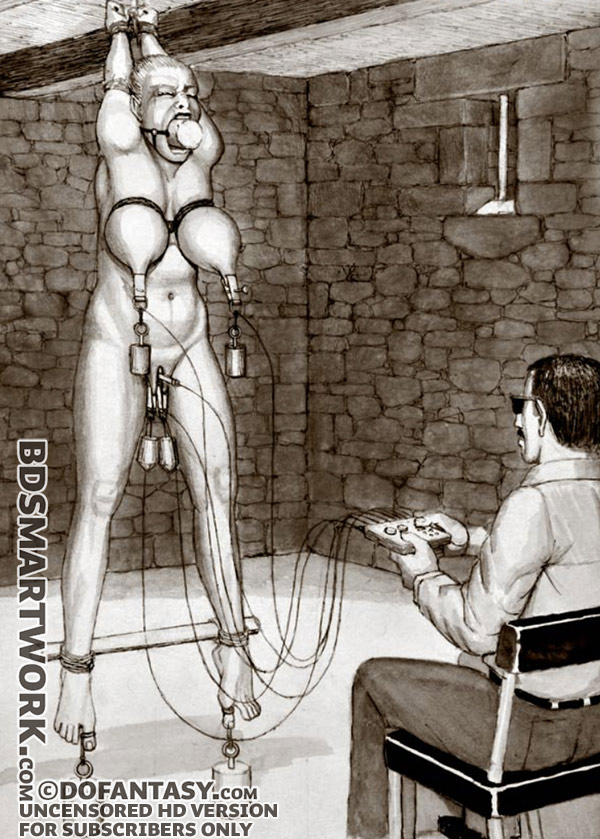 Margarita was from the same village. She was a big strong mulata. In the village they said her great grandfather was a Scotsman who built the railway and went back to Scotland when the job finished.
Her breasts were big and firm and all the boys in the village wanted to get their hands on them. A lot of them succeeded, but not Juan. She never let him. She teased him, pulling up her top to give him a flash of underboob and smiling at him in a way that made him feel stupid and inferior.
So when he was sent into the jungle Juan made a list of all the women he wanted to see naked and Margarita was top of the list.
He gave her the full treatment, with electrodes connected to both nipples, several more on her cunt lips and one on her clitoris.
"We've been following your cell phone, Margarita," García said. "You've been in touch with a lot of men from the village. We know the guerrillas come here for supplies. Who are they? Give us names!"
"I don't know any guerrillas. I only know people in the village!"
"All men!"
"That's not a crime! I don't fuck women!"